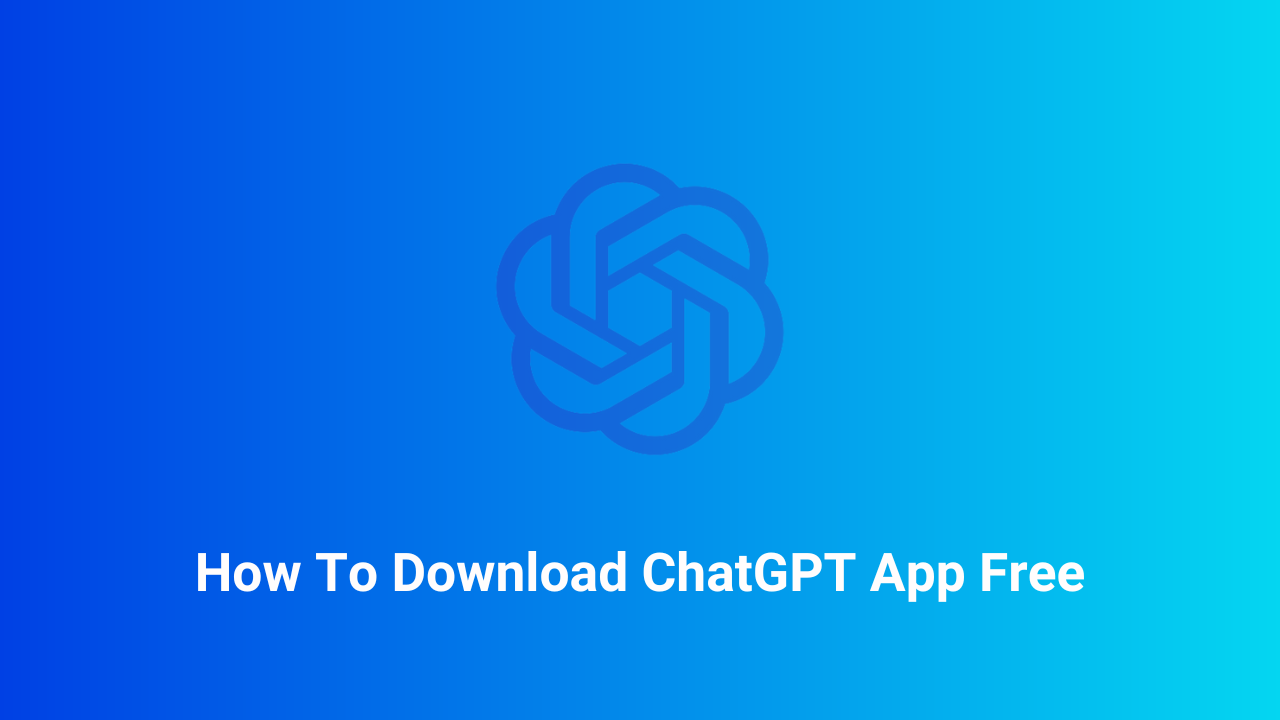 Experience the future of enhanced work efficiency and effortless communication with the ChatGPT app. Download the ChatGPT app for free and unlock its powerful capabilities. Discover how to easily access and install the ChatGPT app on different devices with our comprehensive guide.
What is Chat GPT and how does it work?
ChatGPT is an advanced AI-powered language model developed by OpenAI. It enables computers to engage in conversations with humans, providing human-like responses to natural language input. With its impressive capabilities, ChatGPT is ideal for chatbots, personal assistants, and other conversational AI applications. OpenAI's ChatGPT, released in November 2022 and updated to use the superior GPT-4 model, has garnered significant excitement. While ChatGPT Plus, the new version with enhanced features, is available to select users, OpenAI's valuation has soared to US$29 billion in 2023.
Accessing ChatGPT Online
ChatGPT can be accessed conveniently online through any device without the need for software installations. To get started, simply open your web browser and visit the ChatGPT online page. Create a new account or log in to an existing one to begin leveraging the power of this AI tool for improved productivity.
Downloading and Installing the ChatGPT App
If you prefer using a desktop version of ChatGPT on Windows, Mac, or Linux, you can download the installer from GitHub. Follow the step-by-step instructions below to download and install ChatGPT on your desired device.
Download and Install Chat GPT on Windows
Download the latest ChatGPT installer for Windows from this GitHub link
Double-click the downloaded .msi file to start the installation process. Click "Next" on the ChatGPT Setup interface and select a location for the installation.
Click "Install" to begin the installation. When the User Account Control interface appears, click "Yes" to continue.
The installation will complete quickly. If you wish to launch ChatGPT immediately, select the "Launch ChatGPT" option at the bottom of the Completed ChatGPT Setup Wizard window and click "Finish." Alternatively, leave it unchecked to open it later and click "Finish."
Download and Install Chat GPT on Mac
Download the ChatGPT installer for Mac based on your computer's architecture from the provided GitHub links: https://github.com/lencx/ChatGPT/releases/download/v0.12.0/ChatGPT_0.12.0_macos_aarch64.dmg or https://github.com/lencx/ChatGPT/releases/download/v0.12.0/ChatGPT_0.12.0_macos_x86_64.dmg
Double-click the downloaded .dmg file and drag it to the Applications folder.
Locate the ChatGPT icon in Finder and double-click it. If you see a warning, click "Open."
Download and Install Chat GPT on Linux
For Linux users, download the latest .deb installer for ChatGPT from the GitHub link. If it doesn't work on your Linux system, try the alternative link.
Open the installer and follow the instructions to install ChatGPT on your Linux computer.
Download and Install Chat GPT App on iPhone
Unfortunately, there is no official ChatGPT app available for iPhone or iOS devices. However, you can add a shortcut to ChatGPT on your home screen for easy access. Open Safari or Chrome browser, visit chat.openai.com, tap the Share or Export icon, and choose "Add to Home Screen." Give the app icon a name and click "Add" to add it to your home screen.
Download and Install Chat GPT App on Android
While there is no official ChatGPT app for Android users, you can access ChatGPT through the web version. Simply open the Chrome browser on your Android device, visit chat.openai.com, and complete the login process. To stay updated, launch the app, and it will automatically detect and prompt you to update if a new version is available.
Why Choose Chat GPT?
Choose Chat GPT for accurate and precise answers to all your queries. Built on OpenAI's reliable ChatGPT, this app offers a user-friendly interface and easy-to-use features, making it a trusted choice for obtaining accurate and reliable information.
In conclusion, Chat GPT is an Android app that revolutionizes communication with an AI chatbot. Built on OpenAI's ChatGPT, it offers accuracy, reliability, and a user-friendly experience. Download Chat GPT today and engage in dynamic conversations with the chatbot.